Click Where You Feel Your Pain
Simply select one of these popular pain areas or scroll down this page for more information on our treatments. 
Trusted by 13,000 Clients From All Over The UK And Many From All Over The World
Prices Start From As Little As £35
NATIONAL AWARD WINNER 2016 AND 2017
We believe your treatment needs to start the moment you walk through the door. To achieve this, we lovingly and painstakingly restored a 500 year old Grade II listed building to create a beautiful home like environment. A warm fire, soft colours, comfortable sofa's, fresh ground coffee and quality biscuits all add that touch to show just how we care about every detail.
All our team will make you feel welcome and safe with the professional and highly efficient treatment you receive.
Still not convinced?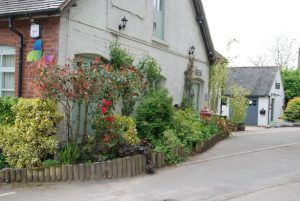 What Do We Mean By Inside and Out?
We have treated well over 13,000 clients and as you could imagine, being able to build a solid understanding of the causes of most pain. What we have learnt, over and over again, is that pain in the musculoskeletal structure, the bones, muscles, tendons and ligaments, is quite often linked or even a direct result of mental and health issues.
For example, we have found that a person's chronic back pain was directly linked to childhood trauma. By resolving that trauma, the chronic back pain disappeared.
Similarly, we look at each client's overall health with four key measures of
• Mindset
• Diet & nutrition
• Fitness
• Lifestyle
and the measures are simplified into easily understood red, amber and green traffic lights. Our goal is to move clients to four green keys. Importantly we understand that the treatment provided must be in line with the clients health status. For example, some treatments would be contraindicated at four red keys, but appropriate at a mixture of amber and green keys.
Hence optimised results can only be achieved by treatment inside and out.
Nicky qualified as a chartered biologist in 1988 and a chartered physiotherapist in 1991, managing in NHS hospitals until 1996, then managing at a private hospital until 2002. She then started her private practice. She has trained constantly since initial graduation and travelled extensively around the world to seek knowledge to introduce at her clinic. She is a regular contributor to magazines and teaches internationally.
She has consulted at Harley Street, Harrogate, Norwich and Stafford.
An author of no less than five books, all available on this website or directly from the clinic. Books can be signed and with a personalised message if requested.
Nicky Snazell is also a regular on radio stations across the USA, where they seek her extensive knowledge on treating the opiate crisis, how to live a healthier life and also about Coronavirus.
Read Nicky's story, listen to some of her radio broadcasts or watch video's on Nicky's Media Page
My promise to you is that we will always do the very best we can to help you, utilising the very latest knowledge available. You will always receive excellent hands-on treatment from any of my highly experienced team and will never be sent away with just exercises.
Together, with my team, we have transformed many thousands of lives.
We hope to see you soon and help you achieve a longer, healthier and pain-free life.
Nicky Snazell
Your Health Matters To Us
Once we have helped you with your immediate pain or injury problem we can partner you on your journey to a longer, healthier and happier life. We can even help prevent your problem from occurring in the future. So if you are looking for Physiotherapists Stafford and surrounding areas, look no further than Nicky Snazell's.